You are here:
Home
->
TradeShow
Topcity Car led, auto led manufacturer-TradeShow,So Cool!!!
Trade Show
TOPCITY 2017 SEMA BOOTH: #50802
Welcome to visit us for Philips led headlight ,also enjoy the lighting of G6,G7,G8,G9,G10,G11.
Topcity 2016 Trade Exhibition List
Topcity Exhibiton Show Photo --We are your partner!!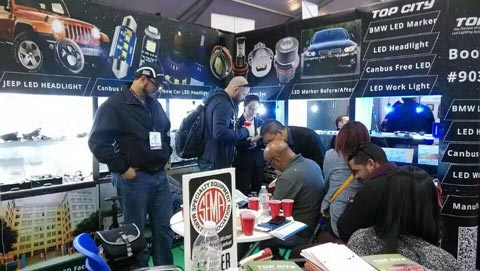 Topcity Led Manufacturer, Supplier Site Up here!
Group Co.,ltd (HK)
Head Company Contact Information
Suit B,12/F, Ritz Plaza,122 Austin Road,TST,KowLoon,HongKong.
Tel: 00852-8224 2118
Fax: 00852-8147 2078
E-Mail: info@hid-manufacturer.com

GuangZhou Topcity Electronics Technology Co.,Ltd.
MainLand China Comapny Contact Information
4th Floor,Dadong Industry Plaza,SHima ,GuangHua road,Junhe,baiyun area,Guangzhou city,Guangdong province,China
Contact: Louis Lee (Marketing Director)
Tel: 0086-020-3751 4986
Fax: 0086-020-3751 4985
Cel: 0086-139 250 58589
E-Mail: info@hid-manufacturer.com
Visit Topcity car led,auto led Company by google 2016 Search.