You are here:
Home
->
Topcity Car led, auto led manufacturer News
Enjoy the worldwide Information-Topcity!!!
In recent years, Volvo engineers have developed curious but thoughtful safety systems, like an airbag just for pedestrians and a warning system that detects wildlife. And let's not forget the company's widely publicized SARTRE "road train" technology.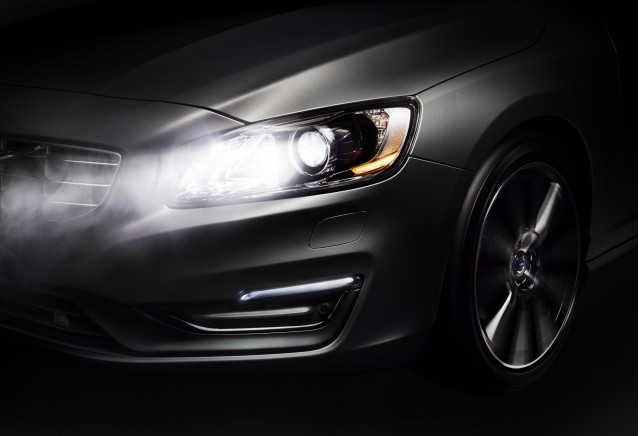 Now, Volvo has debuted something that's a little less groundbreaking, but which could be very interesting to consumers: permanent high-beam headlights. The technology -- dubbed Active High Beam Control -- is being shown on the all-new Volvo S60, V60, and XC60 at this week's Geneva Auto Show. Active High Beam Control works via a camera that sits beside the rear-view mirror -- the same camera that's used by Volvo's brake-assist system. When a car or motorcycle approaches, or when a Volvo driver is preparing to pass another vehicle, the camera notes the location of that vehicle, and shades the headlamps accordingly. According to a Volvo press release: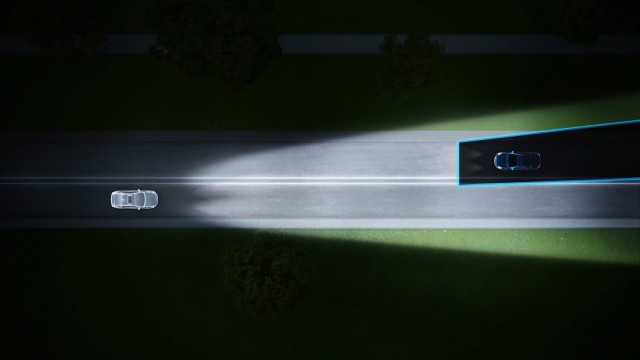 "The control unit relays the information to an ingenious projector module mechanism integrated into the headlamp. A tiny cylinder with metal pieces of different sizes allows the possibility of shading just as much of the beam as necessary." Volvo says that Active High Beam Control will debut this spring on production models of the S60, V60, and XC60 -- but as our colleagues at Motor Authority point out, the technology will only be available in Europe. U.S. shoppers will have to wait.
Assuming that Active High Beam Control works as Volvo says, it could be a very attractive safety feature for shoppers. It may not be enough to woo customers who've never considered a Volvo before, but for those on the fence, it might sway their decision. It's typical of Volvo's development approach these days: adding features bit by bit to enhance the overall safety of its vehicles. Back in December, Volvo's head of government affairs, Anders Eugensson, said, "Our vision is that no one is killed or injured in a new Volvo by 2020". Whether or not Volvo can meet that goal remains to be seen. But as far as marketing is concerned, it's a great position that could differentiate Volvo from the rest of the pack. Will it help Volvo's flagging sales? We'll keep you posted.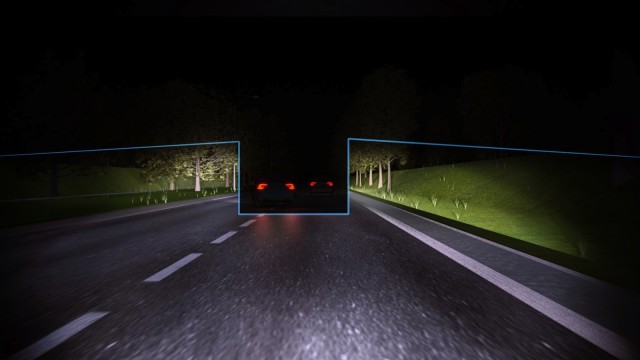 Dear All customers,after pass Eight months development,Topcity's first newest real 24W 2400LM LED headlight on Market.
If you like the products,Please feel free to contact our workers: info@hid-manufacturer.com
Topcity Led Manufacturer, Supplier Welcome You !
Topcity is one of the pioneer and professional auto led bulb manufacturer in China.

With several years of experience in manufacturing and exporting, we've become trustworthy supplier and partner of plenty car led wholesalers &dealers around the world
.
Being establised in 2006, we start by manufacturing HID, and expand to auto led area in 2008. With "Customer Utmost" being the policy, we gain much trust&support from our valued clients. Quality products, market leading price and considerate service bring us few complaints over the years, and get us more and more sincere customers.

With over 600 models of car led, auto led products, we being the factory which covers widest range of automotive led bulbs, including: T3,T5, T10, ba9s led bulbs; led festoons; led dome lights; led turn signals/brake lights/reverse lights/tail lights; canbus car led bulbs; led fog light bulbs; high power car led bulbs; led strip lights; led angel eyes etc. You can find the right leds for any cars, motocycles, SUVs and trucks here in Topcity.
At the same time, we offer OEM&ODM services, and keep developing&researching new products with the latest cutting edge technology.
GuangZhou Topcity Electronics Technology Co.,Ltd.
MainLand China Comapny Contact Information
4th Floor,Dadong Industry Plaza,SHima ,GuangHua road,Junhe,baiyun area,Guangzhou city,Guangdong province,China
Contact: Louis Lee (Marketing Director)
Tel: 0086-020-3751 4986
Fax: 0086-020-3751 4985
Cel: 0086-139 250 58589
E-Mail: info@hid-manufacturer.com
Visit Topcity car led,auto led Company by google 2017 Search.